Taxware Bank Enrollment Instructions for 2017 Tax Year
Bank enrollment for Refund Advantage and Santa Barbara Banks will be done within Taxware's 2016 Wintax Program.
Check for Updates: You must have the latest version of Wintax.
Wintax NextGen:  (If you do not have the Wintax NextGen program installed, skip down to "Wintax Legacy".)
Choose "Batch E-File" [05] from the menu below.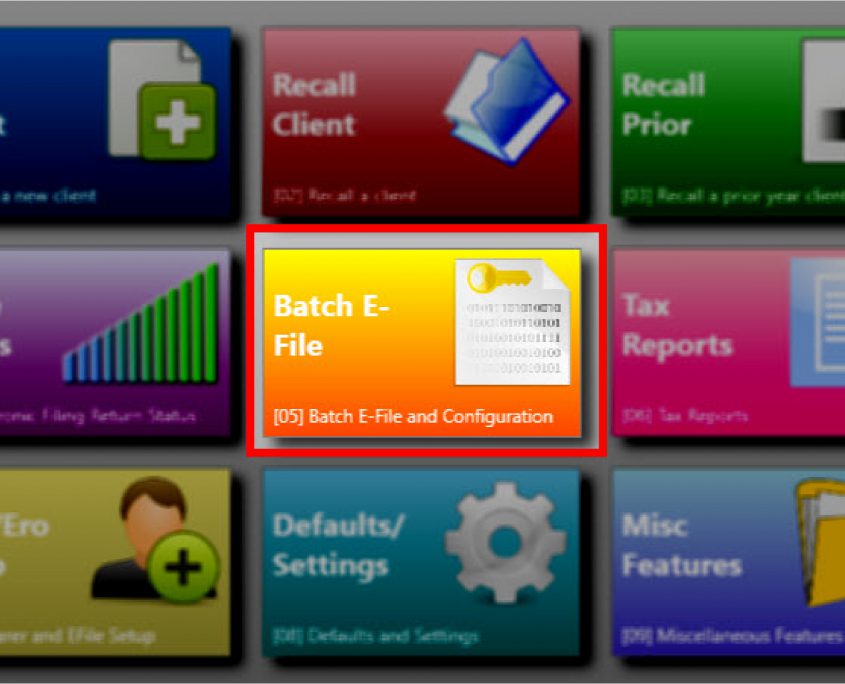 Now choose option [05] Bank Product Settings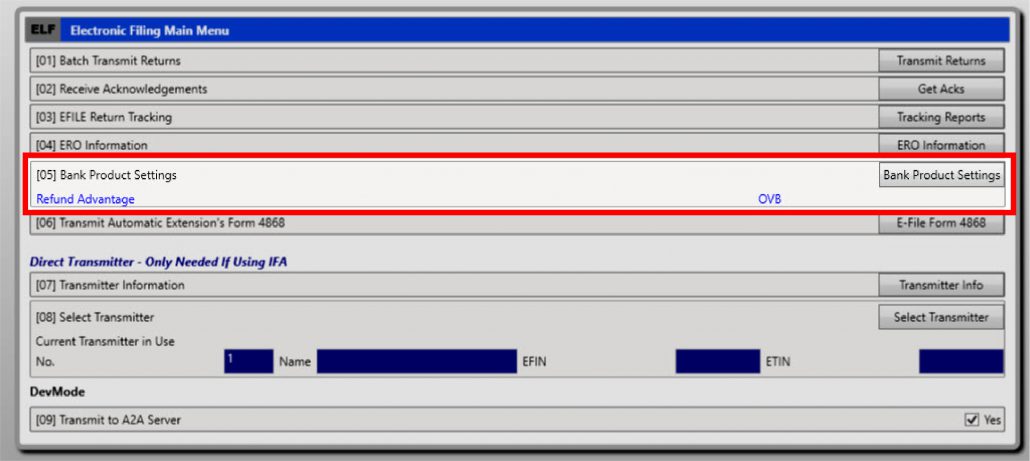 Wintax Legacy: (If you are using Wintax NextGen, you can skip to "Current Bank Settings" section.)
Choose [12] "Batch Electronic Filing".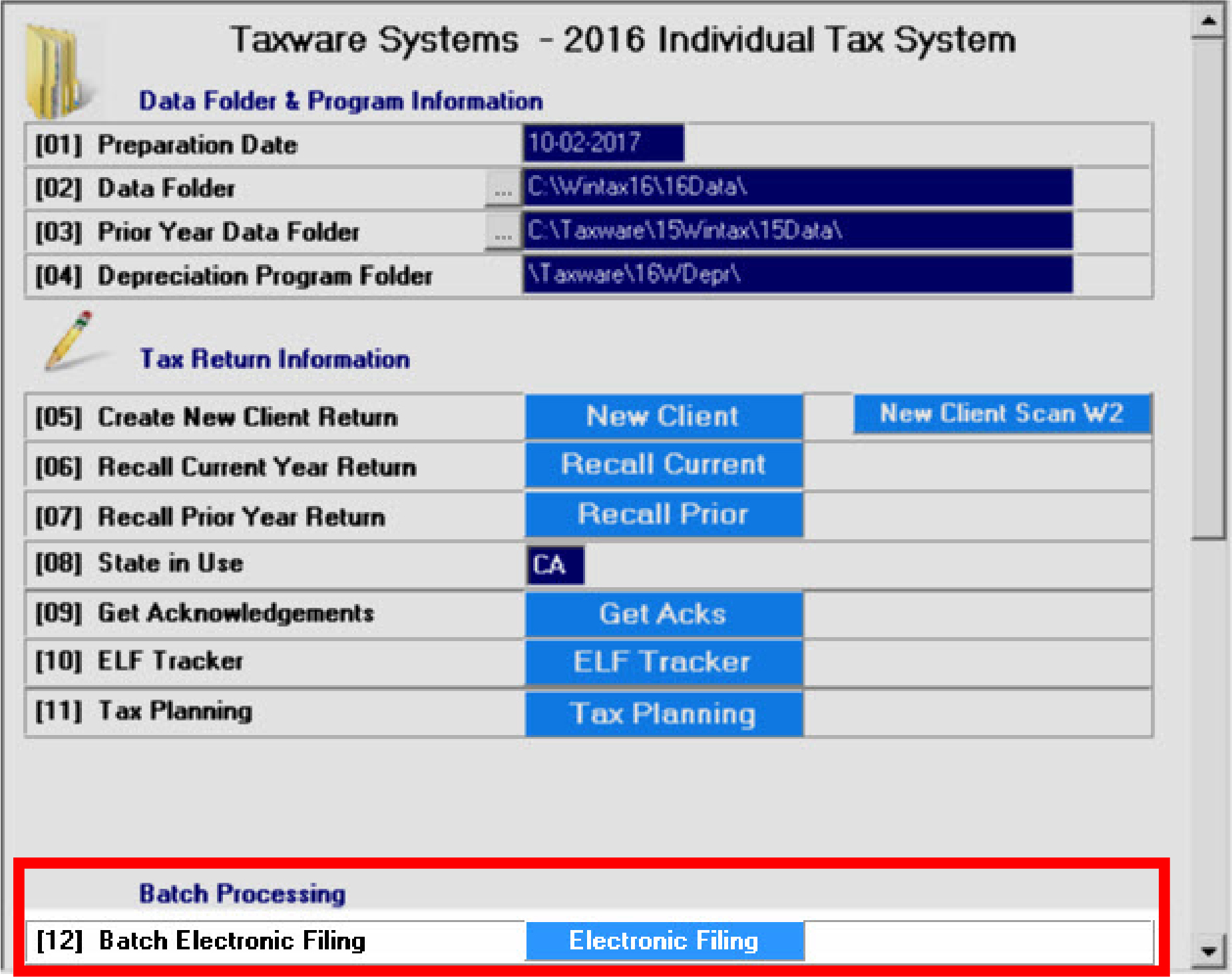 Now choose option [06] Bank Product Settings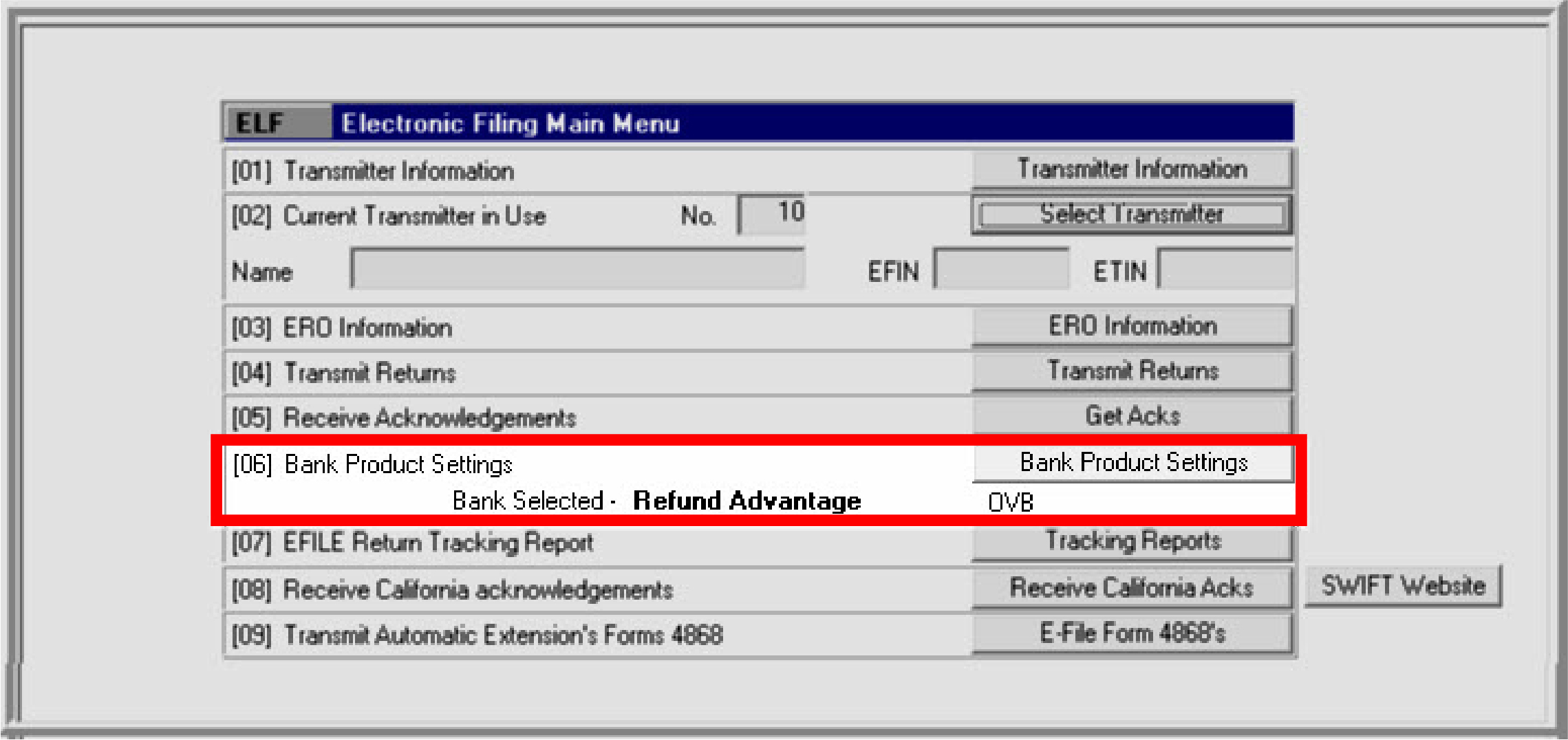 The program will now prompt to download the Enrollment application. Please follow on screen instructions.
Current Bank Settings Menu:  (Both Wintax Legacy and Wintax NextGen)
In the Bank Enrollment section you will enter the EFIN # , Taxware Client ID, and Password. If your EFIN is already in our system, a temporary password will be provided to you. Please change this temporary password to a password that you will remember once you are in the main Bank Enrollment Menu.
If you will be enrolling with multiple EFINS, you will do this process for each EFIN.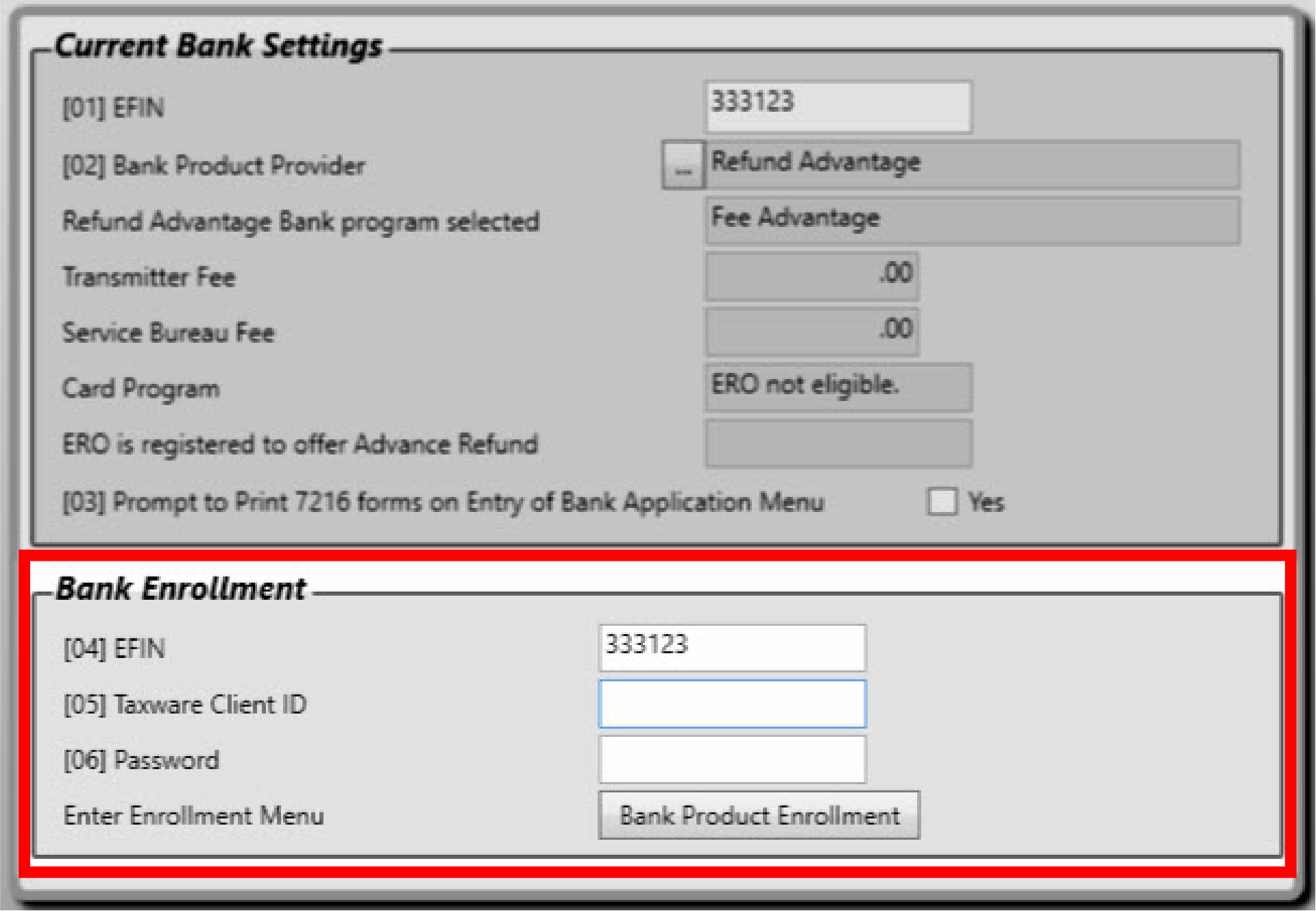 Click on "Bank Product Enrollment" button.
The Bank Enrollment Menu will now display.  Please complete all information requested.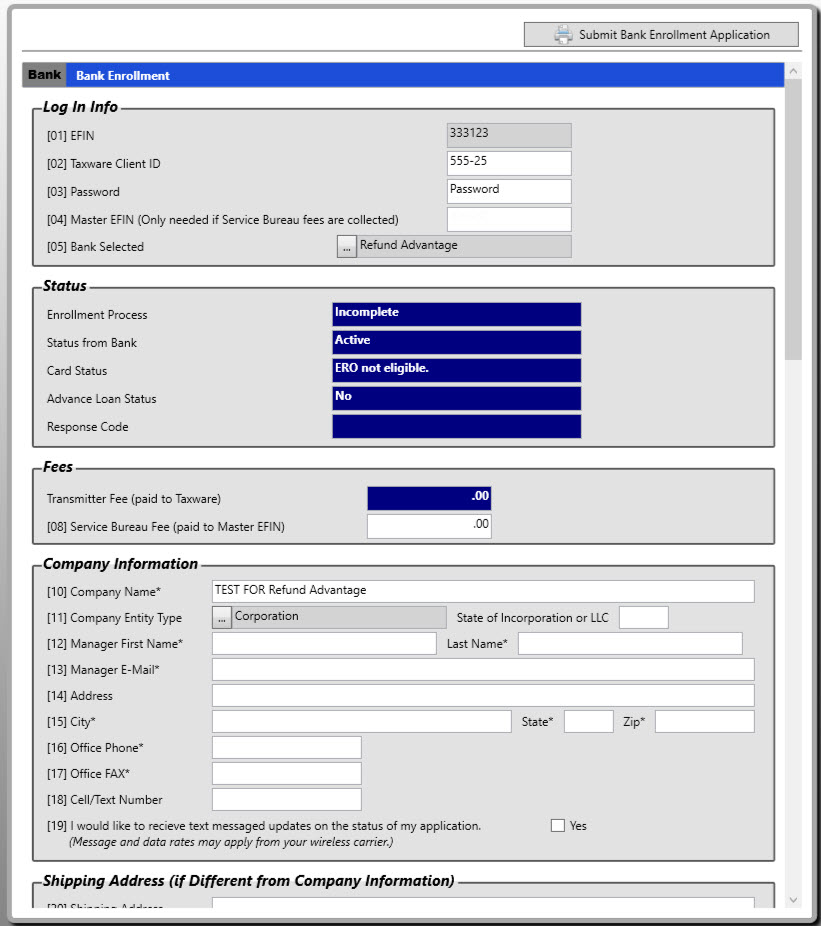 When complete, Click on the "Submit Bank Enrollment Application" button at the top of the screen.
If there are items missing, those items will be identified in red.  The enrollment application will not be sent to the bank until all errors have been resolved.