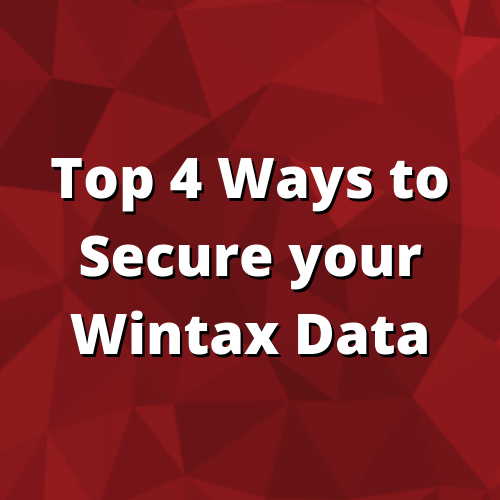 1. Windows Lock Screen – One of the simplest ways to protect your data is to lock your computer after it has idled for a short time. Enabling this is simple. Push your windows start button and type the words 'Screen saver.' Then, choose the option for turning on the screen saver, or changing the screen saver. You should see a screen similar to the image below.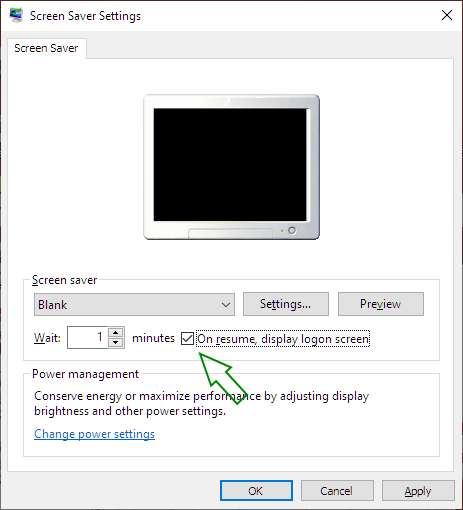 Check the box that says, 'On resume, display logon screen.' This will bring you to the windows logon screen whenever you are away from your computer for the time you specify in the 'Wait' box. If, for example, you leave your office and forget to turn off your computer, the computer will automatically require a password to access it. This can also manually be triggered by pressing the Windows Key + L on your keyboard in case you need to step away, but have a client in front of you at the time.

2. Wintax Login Password – To lock your Wintax program with a password, use the Misc Features and check the box on line [22] Program Login Password. Exit and reenter the program to enter your password for this feature.


This feature will automatically lock the Wintax program on startup and after 30 minutes of inactivity.This follows the IRS guidelines for software password protection which also include requiring a password reset every 90 days. This feature is especially important in maintaining confidentiality when multiple people use the same computer.
3. Wintax Feature Password – Another password available to you is the Feature Password available in the Miscellaneous Features from lines [11] to [21]. This password system is especially useful if you have multiple preparers in your office but want to restrict some portions of the program to only a senior preparer or ERO. This will allow you to put locks on features like deleting clients, unlocking completed returns and transmitting to the IRS.


4. Password Protect PDF files in Wintax – Our final tip today is a way to keep your client's data safe in transit. Transferring returns to clients over the web is a very popular method these days and Wintax makes it easy to ensure that your clients' files are password protected. In Misc Features from the Wintax Main Menu, check the box on line [29] to use the last four digits of the taxpayer's SSN as a password on any PDF you create for that client.


Anytime you archive a return after checking this box, the PDF that is created will be password protected, meaning if the file gets into the wrong hands, they won't be able to open it without the last 4 digits of the taxpayer's social security number.

https://www.taxwaresystems.com/wp-content/uploads/2018/04/tw_logo_website.png
0
0
Chris
https://www.taxwaresystems.com/wp-content/uploads/2018/04/tw_logo_website.png
Chris
2020-12-08 23:58:29
2020-12-08 23:58:29
Top 4 Ways to Secure Your Wintax Data