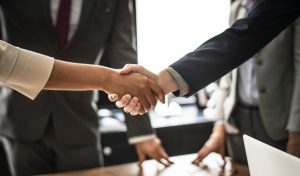 The IRS just issued an updated publication with information for individual taxpayers and business owners unable to pay their taxes. This electronic pub, Offer in Compromise Booklet, helps people understand how an offer in compromise works.
An offer in compromise is an agreement between a taxpayer and the IRS that settles a tax debt for less than the full amount owed. An offer in compromise is an option when a taxpayer can't pay their full tax liability. It is also an option when paying the entire tax bill would cause the taxpayer a financial hardship. The ultimate goal is a compromise that suits the best interest of both the taxpayer and the agency.
When reviewing applications, the IRS considers the taxpayer's unique set of facts and any special circumstances affecting the taxpayer's ability to pay as well as the taxpayer's:
Income
Expenses
Asset equity
The booklet covers everything a taxpayer will need to know about submitting an offer in compromise, including:
Who is eligible to submit an offer
How much it costs to apply
How the application process works
The booklet also includes the forms that taxpayers will complete as part of the offer in compromise process.
More information:
*This message was distributed from IRS Tax Tips. For more information on federal taxes please visit IRS.gov.
https://www.taxwaresystems.com/wp-content/uploads/2018/04/tw_logo_website.png
0
0
Nathan
https://www.taxwaresystems.com/wp-content/uploads/2018/04/tw_logo_website.png
Nathan
2019-04-18 13:30:07
2019-04-18 18:23:00
Updated pub helps taxpayers understand an offer in compromise