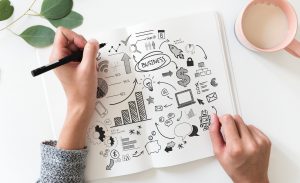 IRS.gov has many resources for tax preparers
As 2018 comes to a close, tax professionals around the country are getting ready for the 2019 tax filing season. Many of them will have questions, and many of these questions can be answered on IRS.gov. Here is a rundown of the tools and resources available on IRS.gov that will help tax preparers be prepared for 2019:
Frequently asked questions
Do I need a PTIN?
Requirements for tax return preparers
Enrolled agents
Basic Tools
Disaster relief resource center for tax professionals
PTIN Requirements for tax return preparers
Contact the Return Preparer Program
Publications
Publication 5307, Tax Reform Basics for Individuals and Families
Circular 230, Regulations Governing Practice before the Internal Revenue Service
Publication 4557, Safeguarding taxpayer data
Publication 5293, Data Security Resource Guide for Tax Professionals
Electronic filing resources
E-File for tax professionals
E-Help desk for tax professionals
Modernized e-File program
Enrolled agent program
Enrolled agent news
Become an enrolled agent
Enrolled agent information
Training and Communication
E-News Subscriptions
Nationwide Tax Forums
Nationwide Tax Forums Online
Webinars for tax professionals
IRS Video Portal
Identity theft
Protect your clients; Protect yourself
Don't take the bait
National Institute of Standards and Technology's Small Business Information Security – The Fundamentals
Share this tip on social media — #IRSTaxTip: IRS Tax Tip 2018-184:IRS.gov has many resources for tax preparers. https://go.usa.gov/xP67n
*This message was distributed from IRS Tax Tips, an IRS e-mail service. For more information on federal taxes please visit IRS.gov.
https://www.taxwaresystems.com/wp-content/uploads/2018/04/tw_logo_website.png
0
0
Nathan
https://www.taxwaresystems.com/wp-content/uploads/2018/04/tw_logo_website.png
Nathan
2018-12-03 21:31:10
2019-02-08 23:12:52
IRS.gov has many resources for tax preparers