With the NextGen Wintax program, you can reprint and reprocess "rehang" your previously electronically filed acknowledgements whenever you may need them.
Reprint Acknowledgements:
Navigate to the NextGen Wintax main menu and select "E-File Status."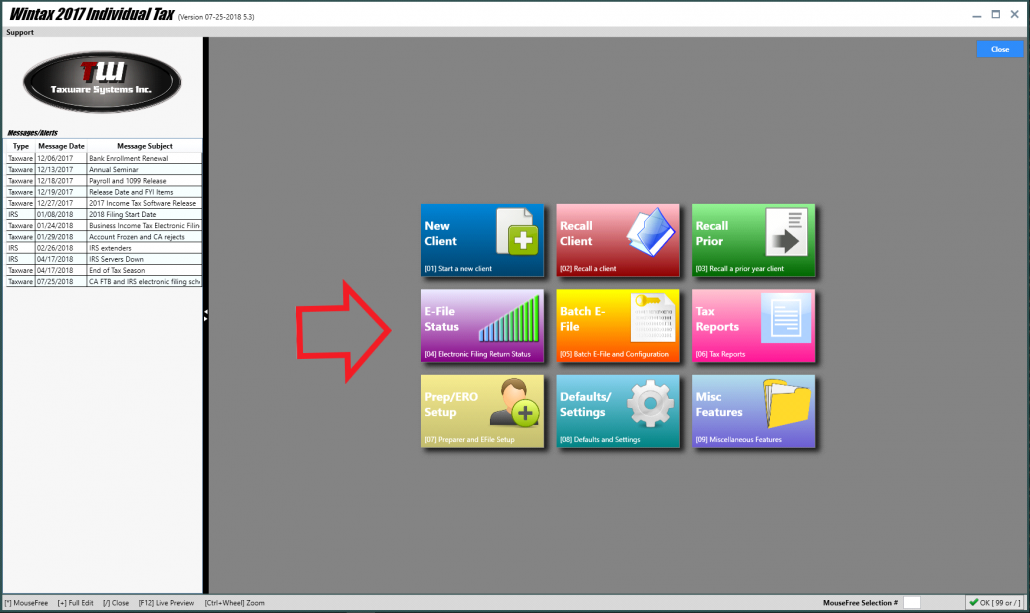 Select the client that you would like to reprint/reprocess by single-clicking it in the list.

This will highlight the client in blue.

To reprint a previously printed acknowledgement, click "Reprint Ack."

Reprocess "Rehang" Acknowledgements:
If you never received an acknowledgement for the client and the client is still listed in yellow with a status of "Awaiting Acknowledgement," click the button that says "[F2] History." (*alternatively you can press [F2] on your keyboard*)

This will bring you to a list of all the previously filed returns for the selected client.

To reprocess and print an acknowledgement, click "Reprocess" on the appropriate e-filed return.
To reprint a previously printed acknowledgement, click "Reprint Ack."

This will change the status in the e-file list to either "Accepted" or "Rejected."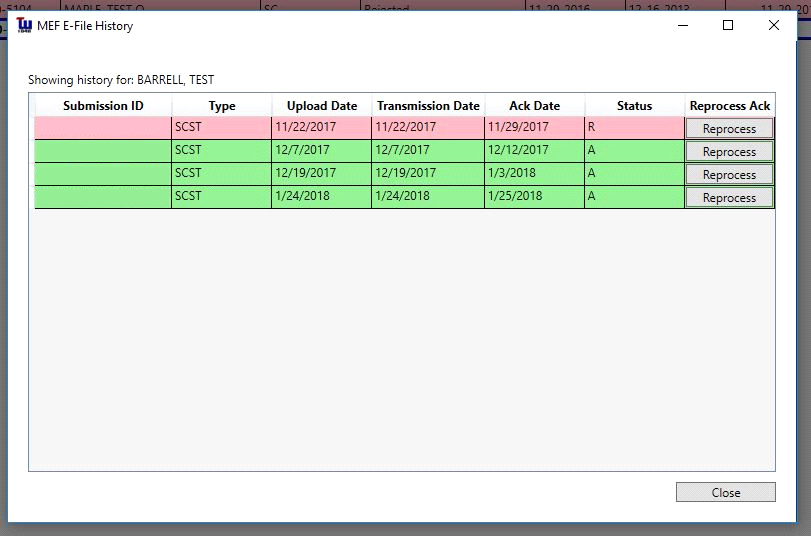 By Greg Van Holsbeck, Taxware Technician
https://www.taxwaresystems.com/wp-content/uploads/2018/04/tw_logo_website.png
0
0
Greg
https://www.taxwaresystems.com/wp-content/uploads/2018/04/tw_logo_website.png
Greg
2018-07-27 20:56:23
2020-01-09 15:39:41
Tech Tips – Acknowledgements